How Much Does A Wheelchair Weigh?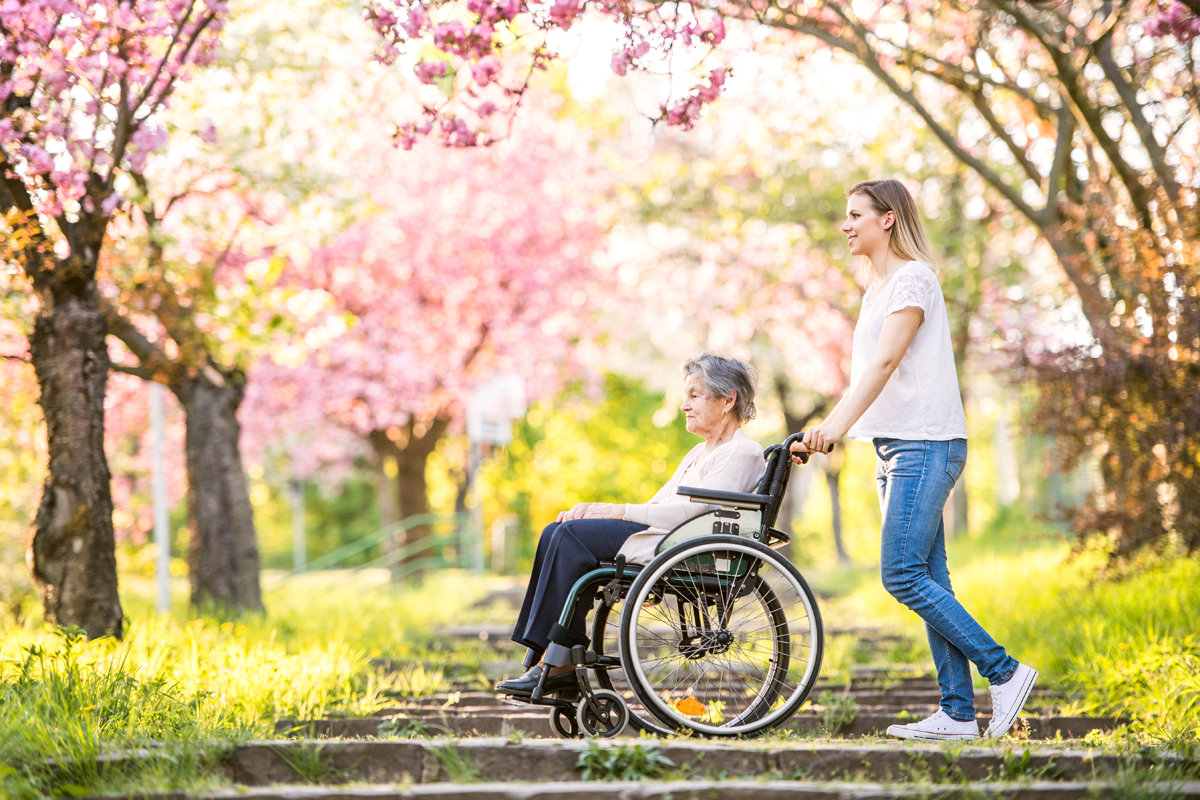 The average manual wheelchair weighs between 15-60 lbs. A power wheelchair, meanwhile, can weigh between 50-250 lbs.
Why Does Wheelchair Weight Matter?
The weight of the wheelchairs is important because it will determine how well you can push and maneuver them. Carefully consider your lifestyle, how you plan to use the wheelchair and whether or not you will need to transport it. Let's take a look at the weight of several different wheelchair models below.
Lightweight Wheelchairs
Average Weight: 15-35 lbs.
Lightweight wheelchairs are specifically designed for moving and lifting.
These wheelchairs are easy to push, lift and self-propel.
It's important to note that the lighter the chair, the higher the cost will be.
They come with two different types of frames: rigid and folding.
Folding frames are ideal for senior citizens.
Rigid frames are typically used by ages 18-65, who self-propel throughout the day.
Transport Wheelchairs
Average Weight: 15-30 lbs.
Transport wheelchairs often feature smaller wheels than most other versions.
This chair is typically used on trips to the park or restaurant, for example.
The lighter this chair is, the easier it will be lift into the car, if needed.
It cannot be self-propelled due to the smaller wheels.
Standard Manual Wheelchairs
Average Weight: 35-40 lbs.
These are the basic wheelchairs you will find at a hospital or airport.
They are made for commercial use, so they tend to be heavier than expected.
Standard wheelchairs are not recommended for self-propelling long distances.
Heavy Duty Wheelchairs
Average Weight: 40-60 lbs.
These are designed for individuals weighing over 300 lbs.
You will need to use a wheelchair ramp when attempting to lift into a car.
Power Wheelchairs
Average Weight: 50-250 lbs.
Battery powered by an electric motor, these chairs can reach up to 8 mph.
Can drive anywhere from 7-20 miles.
Mobility Center In Mesa, Arizona
Mobility Center has been proudly serving the entire Phoenix, Arizona area since 1975 with the finest in mobility aids, scooters, wheel chairs, lifts and support equipment. Visit our convenient location to see the products and receive the individual attention that you deserve. Our service area includes Mesa, Apache Junction, Tempe, Chandler, Scottsdale, Phoenix, Glendale, Surprise, and Sun City.