How Wide Is A Wheelchair?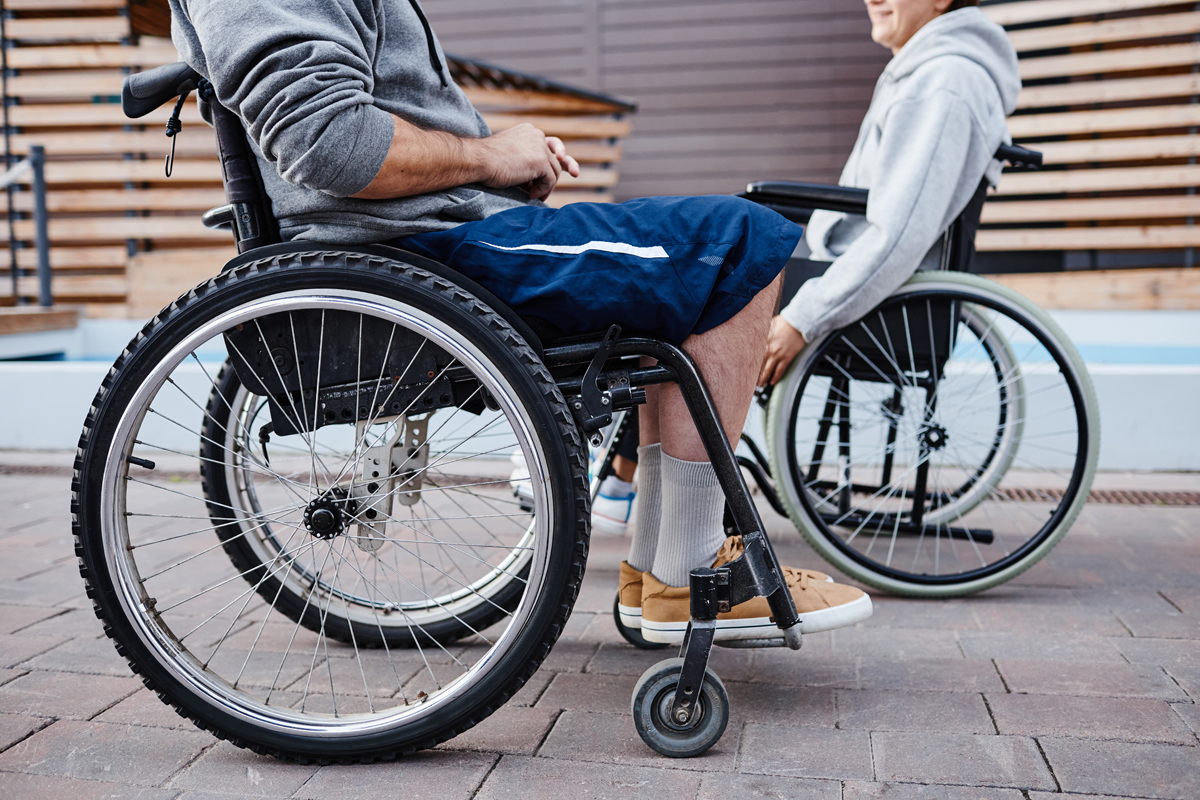 You may be searching for an exact answer for how wide your wheelchair should be, but there is no set industry standard for overall width. Instead, you'll find that most wheelchairs range from 21-40″ in width. Take a look at the many factors that go into deciding just how wide you'll want your wheelchair to be below.
How Wide Is A Standard Wheelchair?
Before accurately estimating the standard size of a wheelchair, the most important measurement is you. After all, you will be the one sitting in the chair, so you must make sure the chair is a good fit and comfortable for long periods of time.
The recommendation is take your own measurements before picking a wheelchair. For example, measure your hips, then add another 1-2″ just for comfort. After taking your own measurements, you will know how wide your wheelchair needs to be.
Door Size Factor
You must consider the size of the doorways in your home. You will want your wheelchair to be wide enough so that it is comfortable, and simultaneously narrow enough to fit through any doorways. Household doorways are actually not as standardized as you might guess. You should measure your doorway prior to any purchase.
Typically, residential doorways measure 23-27″, meaning many of these doorways are too narrow for the average wheelchair. If your home happens to feature doorways that meet ADA (Americans with Disabilities Act) guidelines, they will be at least 32″ wide.
Other Size Considerations For A Wheelchair
Width is not the only thing you need to be concerned with when buying a wheelchair. Let's look at a few other factors to consider below.
Seat Depth
Measure the length of your leg from the back of your hip all the way to the back of your knee. Subtract one inch from your measurement. This is a clear indication of the seat depth needed to sit comfortably in the wheelchair.
Seat To Floor Height
Big and tall chairs will range from 18-22″ in height. If you are taller, you'll want to invest in a chair that's at least 18″ off the ground. Start by finding a "regular sized chair" and using that as a guide moving forward.
Back Height
The mere existence of a properly sized seatback will help you sit comfortably in the chair for hours. Take a measurement from your shoulder blades to the base of your spine. This should give you a feel for how high your seatback should be.
Armrest Height
You should be able to sit up straight in the chair with your arms resting comfortably at a 90-degree angle. In this position, measure the distance between the bottom of your arm and the chair. This is the exact height the armrests should be.
Mobility Center In Mesa, Arizona
Mobility Center has been proudly serving the entire Phoenix, Arizona area since 1975 with the finest in mobility aids, scooters, wheel chairs, lifts and support equipment. Visit our convenient location to see the products and receive the individual attention that you deserve. Our service area includes Mesa, Apache Junction, Tempe, Chandler, Scottsdale, Phoenix, Glendale, Surprise, and Sun City.