Home Safety Checklist For Elderly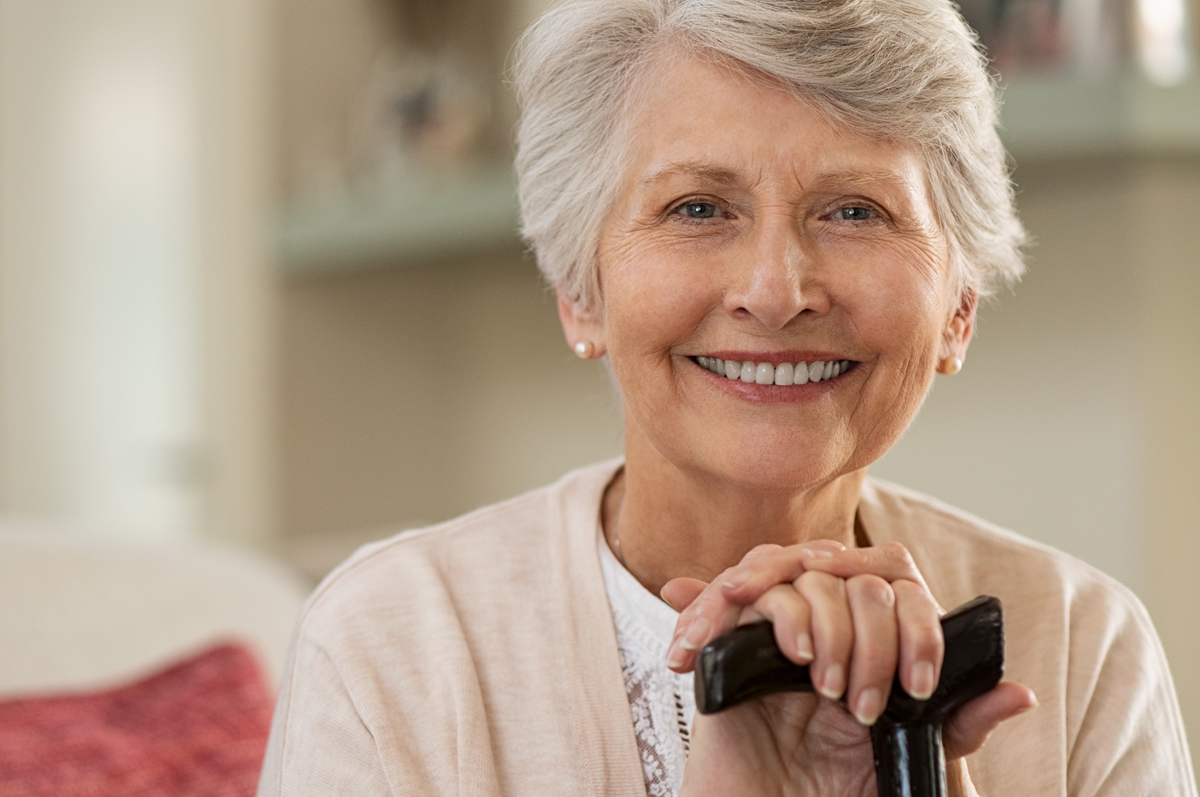 If you are searching for "elderly home safety checklist", this article will help! It is crucial that you keep your home as safe as possible, especially with senior residents.
Home Safety Checklist For The Elderly
There are many categories of items that you need to check for when ensuring the safety of your loved one(s). The following checklist covers each room in the average house, including steps to prevent any injuries. If you wait until there is an emergency in the home, chances are it will be too late. Take the necessary steps to make the home as safe as possible for elderly citizens.
Feel free to download our home safety checklist PDF right here: Home Safety Checklist
Fire Safety
Fire safety is an extremely important part of any at-home safety checklist. Seniors are at a higher risk when it comes to residential fires, unfortunately. Elderly citizens are actually three times more likely to die during a home fire than someone who is younger. Have your home assessed for smoke alarm needs.
Staircase Safety
Climbing and descending the staircase is a risky activity for all ages. Many seniors suffer injuries due to unsafe stairs. Take these following precautions with your staircase(s) at home:
Handrails need to be sturdy.
Make sure stairs are well lit at all times of the day.
There cannot be any items on the staircase. Keep the stairs clear and safe for use.
Stairs must be even to decrease the risk of falling.
Replace any worn carpeting right away.
Bathroom Safety
Unfortunately, the bathroom is a very common area for an injury to occur. Injuries can happen anywhere if the surface is wet. These are a few things that are needed to keep this area as safe as possible:
Shower/bath seat needs to accessible.
Protect outlets from electric shock.
All doors should open outwards.
No glare should come from the lighting.
Light switches should be near the door.
Towel bars have to be sturdy.
Shower doors should be made of plastic or safety glass.
Shower/tub needs a non-slip surface.
Flooring should be matte finished or covered with carpeting.
Living Room Safety
A living room is generally where you'll find TVs, tables or telephones. That means a lot of cords are in this area, which can lead to potential injuries. A fireplace in the area can be cause for concern, as well. Here are a few tips for living room safety:
Remove any furniture that is wobbly or could create a safety hazard.
Keep pathways clear of any cords. Do not run cords under carpeting.
Remove foot rests or any short tables from pathways.
Make sure fireplace is always cleaned before use.
Check to see that all rugs are level with the ground.
Bedroom Safety
Here are a few steps to ensure safety in the bedroom:
Any fire hazards need to be kept far away from bedding, curtains and furniture.
Lamp or flashlight should be within reach of the bed at all times.
Have a sturdy chair in the room in case you need to sit.
Keep phone close to the bed.
All pathways from bed to bathroom need to be completely clear.
Kitchen Safety
Accidents and injuries happen frequently in the kitchen area. When coming up with a safety checklist for the kitchen, make sure to include all of the following items:
Have a sturdy step stool with handrails nearby in case you need to grab something from a higher shelf.
Stove area needs to be clutter free and clean at all times.
Have a fire extinguisher nearby. The extinguisher needs to be less than 10 years old and in working condition.
All appliances with cords need to be far away from any water sources.
Never leave the kitchen while cooking anything.
Ventilation is important. Without proper ventilation, indoor air pollutants and carbon monoxide can make the air unsafe.
Home Safety Data
According to the CPSC, there are 1.5 million senior citizens (aged 65+) that are treated for injuries related to consumer products. Here are some statistics showing just how at risk seniors can be in their own homes:
60% of deaths attributed to falls happen to citizens aged 75 or older.
1 out of 3 people aged 65+ in the U.S. will experience a fall each year.
More than 2 million fall injuries each year are due to floors and flooring materials.
Mobility Center In Mesa, Arizona
Mobility Center has been proudly serving the entire Phoenix, Arizona area since 1975 with the finest in mobility aids, scooters, wheel chairs, lifts and support equipment. Visit our convenient location to see the products and receive the individual attention that you deserve. Our service area includes Mesa, Apache Junction, Tempe, Chandler, Scottsdale, Phoenix, Glendale, Surprise, and Sun City.
More Articles About Senior Living