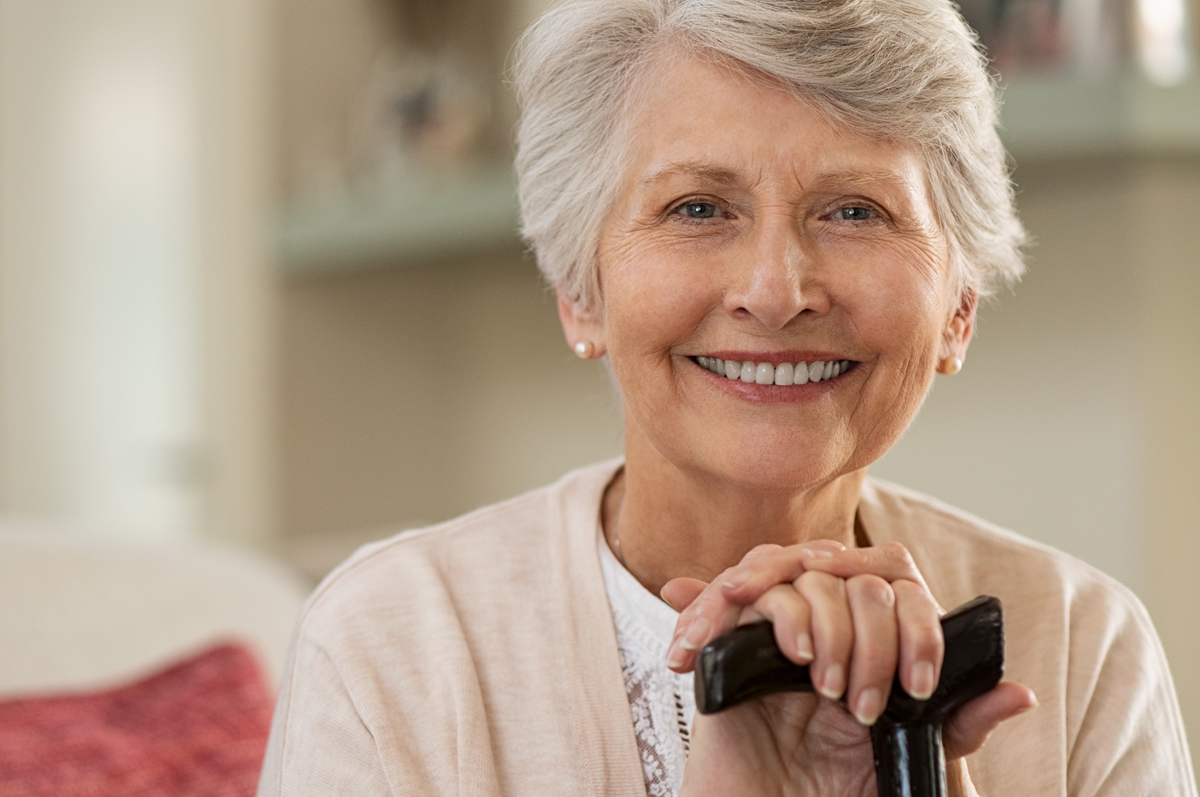 There are many different items to figure out when you are caring for an aging loved one. Follow our complete checklist below.
Caregiving Checklist
Care is the first part of creating a checklist for your aging loved one. It must be noted, though, that you will likely have to make some care adjustments throughout the years. Here a few care considerations below.
❒ Put every family member's caregiving role in writing. Make sure all members agree to this plan ahead of time.
❒ If your loved one's health becomes a serious issue, figure out what to do with any pets, if applicable.
❒ Regularly meet with your loved one's doctor to evaluate their mental and physical conditions.
❒ Discuss various care options, such as independent, assisted and memory care communities.
Healthcare Checklist
Understanding your loved one's medical needs is another step towards proper care. Work with your loved one to develop a plan regarding health and medical concerns.
❒ Fill out paperwork at the doctor's office while discussing all medical records with a professional.
❒ Provide transportation to and from the doctor's office for your loved one.
❒ Make sure he/she is taking the appropriate medications and getting refills when needed.
Legal Checklist
A difficult part of the aging process is dealing with all necessary legal matters.
❒ Become an authorized user on their accounts, allowing you to pay regular bills on their behalf.
❒ Help your loved one with necessary legal documents.
❒ Gather all important documents, such as birth certificate, deeds to property, citizenship papers, insurance policies, death certificate of spouse or parent, marriage certificate, pensions benefits and so on.
❒ Ask your loved one to grant you power of attorney so you can make decisions on their behalf.
❒ Meet with an elder law specialist to help manage and protect assets.
Financial Checklist
Below are a few things to be mindful of when getting a loved one's affairs in order.
❒ Go over retirement and insurance plans thoroughly.
❒ Investigate public benefits like Medicare, Medicaid and other programs.
❒ Look for any applicable tax breaks.
Home Safety Checklist
It's crucial to make sure the senior's home is as safe as possible. Follow this checklist below.
Kitchen Safety
❒ Keep a sturdy stool in the kitchen area.
❒ Make sure all frequently used items are located on the lower shelves.
Bedroom Safety
❒ All lighting should be within reach of the bed.
❒ Use nightlights to keep pathways illuminated during the nighttime.
Stair Safety
❒ Immediately fix any broken or uneven steps.
❒ Have sufficient lighting surrounding all staircases.
❒ Remove any loose objects.
❒ Install handrails on both sides of the staircases.
❒ Light switches should be located at the top and bottom of the staircases.
Bathroom Safety
❒ Install grab bars around the toilet.
❒ Tub/shower flooring should be secured with nonstick rubber mats.
❒ Install grab bars for safe tub/shower entry and exit.
Floor Safety
❒ All walkways should be free of loose objects.
❒ Nonslip backing should secure all rugs and carpets.
❒ Ensure all wires are coiled or taped securely to walls.
Mobility Center In Mesa, Arizona
Mobility Center has been proudly serving the entire Phoenix, Arizona area since 1975 with the finest in mobility aids, scooters, wheel chairs, lifts and support equipment. Visit our convenient location to see the products and receive the individual attention that you deserve. Our service area includes Mesa, Apache Junction, Tempe, Chandler, Scottsdale, Phoenix, Glendale, Surprise, and Sun City.