How Much Do Scooters For Seniors Cost?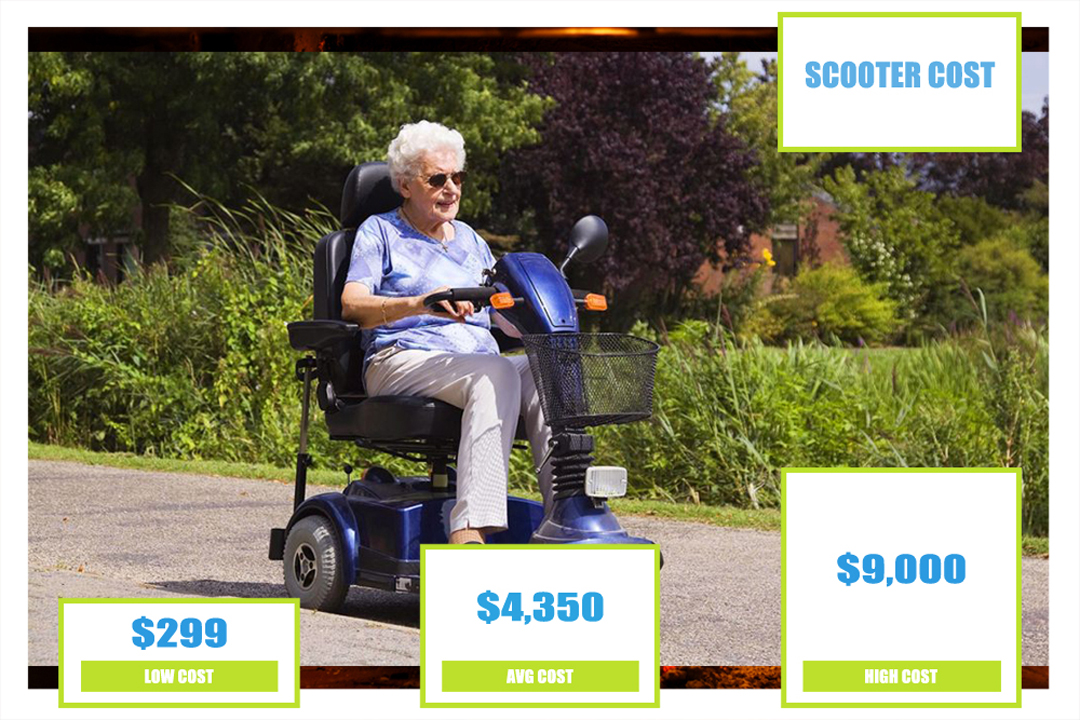 When searching through the top mobility scooter providers, the average costs range from as low as $299 to as high as $9,000. Depending on the model and quality, customers can expect to pay $4,350 on average for a new scooter, according to Theseniorlist.com.
How Much Do Scooters Cost?
Located in Mesa, Arizona, Mobility Center currently offers scooters from five different providers. They include Drive Medical, Pride Mobility, Amigo Mobility, Golden Technologies and E-Wheels Recreational Scooters. Each brand has designed multiple scooters to help seniors with any mobility issues.
Pride Mobility has been helping seniors for over three decades with a variety of scooters to fit every need. This company has both three and four-wheel models available. These models can be used indoors and outdoors, as well. Pride Mobility scooters will generally range from $829 for a three-wheel model to $3,999 for their top four-wheel version.
Drive Medical does it all. This newer company offers scooters, as well as other medical equipment like walkers, bathroom safety products and oxygen. Drive Medical offers a sleek and futuristic design for all their mobility scooters. Customers can expect to pay between $1,249-$5,249 for scooters by Drive Medical.
Golden Technologies is a company that has garnered a reputation for offering higher-end luxury products. Since 1985, this company has produced scooters in addition to wheelchairs and chair lifts. With the luxury offerings come luxury price tags, though. Scooters range from $1,295-$3,500 in cost.
Types Of Scooters
Here is a list of scooters available for purchase through Mobility Center.
Pride Mobility Scooters
Go-Go Elite
Go-Go Folder
Maxima
Victory
Read more about Pride Mobility scooters here.
Maxima
Victory
Go-Go Folder
Go-Go Elite
Drive Medical Scooters
Ventura
Scout
Odyssey
Phoenix HD
Read more about Drive Medical scooters here.
Odyssey
Ventura
Phoenix HD
Scout
Golden Technologies Scooters
Buzzaround
Companion
Avenger
Lite Rider
Read more about Golden Technologies scooters here.
Companion
Avenger
Lite Rider
Buzzaround
Mobility Center In Mesa, Arizona
Mobility Center has been proudly serving the entire Phoenix, Arizona area since 1975 with the finest in mobility aids, scooters, wheel chairs, lifts and support equipment. Visit our convenient location to see the products and receive the individual attention that you deserve. Our service area includes Mesa, Apache Junction, Tempe, Chandler, Scottsdale, Phoenix, Glendale, Surprise, and Sun City.
More Articles About Senior Living