The Best Places To Retire In Arizona
More and more seniors are calling the great state of Arizona home these days. Arizona provides endless sunshine and gorgeous landscapes as far as the eye can see. But, which city in this large state is best for you and your specific needs? Here is a list of ten best places to retire in Arizona in 2020.
Best Cities To Retire In Arizona
Sun City, AZ
Located within the Phoenix metropolitan area, Sun City, AZ is a retirement community just like its neighbor, Sun City West. The original opening of the city happened in 1960 with simply five model homes, a recreation and shopping center, plus a golf course. Before long, the city gained a reputation for its fabulous senior lifestyle. Whether you enjoy golfing, sightseeing or just love warm weather all year round, Sun City has everything you need. Nearly three quarters of the population is senior age, so new retirees will feel right at home here. Bonus: in some areas in Sun City, licensed golf carts are allowed on the road.
Sun City, AZ Population
Sun City, AZ Weather
Sedona, AZ
One look at Sedona will blow any newcomers away. The gorgeous red rocks surround this town at every angle. This well-known tourist destination is perfect for seniors, as well. It offers scenic overlooks, trails, tours and some of the best cuisine options in the state. If you don't like the idea of really hot weather, Sedona typically stays ten degrees cooler than the nearby Phoenix valley area. Some of your favorite films of yesteryear were probably shot in Sedona too. The Sedona Film Festival is an eight-day celebration of some of the finest offerings film makers have today. You can't find a prettier setting in the entire country than Sedona.
Sedona, AZ Population
Sedona, AZ Weather
Prescott, AZ
Seniors looking for a bit of history and culture in their new home will love the city of Prescott. The famous Whiskey Row dates all the way back to the frontier times. You'll never find a long street loaded with restaurants and bars quite like Whiskey Row. Prescott offers high elevation and a bit of a cooler climate than Phoenix, just like Sedona. Seniors will be able to find homes in either the downtown district or just outside the crowded areas.
Prescott, AZ Population
Prescott, AZ Weather
Scottsdale, AZ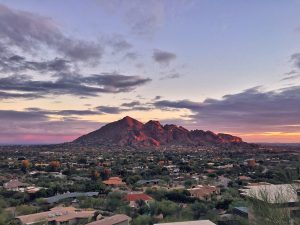 Scottsdale is a golfer's paradise with links available for play year round. This is one of the wealthiest cities in the country, and has become a hot bed for retirees and senior citizens alike. Looking for more than just golf? Scottsdale works for residents with all sorts of interests. Major corporations, small business and shopping centers all call Scottsdale home. Don't forget the Phoenix Open tees off in Scottsdale every February, so don't miss your chance to see the pro golfers up close and personal!
Scottsdale, AZ Population
Scottsdale, AZ Weather
Cave Creek, AZ
Cave Creek continues to be increasingly popular with seniors looking to head west. This historic town reminds many of Prescott, but offers a much closer proximity to the Phoenix metro area. While you are only a few miles outside Phoenix, residents will surely notice the difference in housing prices. Plus, views of the gorgeous Black Mountain make this a great place to retire. Old west architecture and road structures are still featured throughout Cave Creek.
Cave Creek, AZ Population
Cave Creek, AZ Weather
Tucson, AZ
For those who like it hot, Tucson is the place to be! Tucson is growing by the day, with a current population over half a million. Residents will get a modern feel in an otherwise older western city. More than 300 days of sunshine per year can be experienced here in Tucson; ideal for the outdoor lovers. The population is mixed as well, as this is the site of the University of Arizona.
Tucson, AZ Population
Tucson, AZ Weather
Paradise Valley, AZ
While one of the top-rated retirement cities in Arizona, Paradise City is also one of the most expensive. Currently, the average property price in Paradise Valley is close to $1.5 million. But, with the high price tag comes amenities one can only find exclusively in this area. Upscale resorts all over Paradise Valley and nearby Scottsdale offer world-class dinning, spas and golf courses. Situated close to busy cities like Phoenix, Scottsdale and Tempe, the entertainment options are endless when you choose to retire in Paradise Valley.
Paradise Valley, AZ Population
Paradise Valley, AZ Weather
Mesa, AZ
Mesa has one of the fastest growing populations in the state of Arizona. Even with the recent boom, housing prices remain affordable due to Mesa's diverse community. Mesa is located close to both Phoenix and Scottsdale, providing easy access to premier shopping centers and entertainment. In Mesa, though, the pace of life is a bit slower, perfect for today's seniors. Small business and access to all forms of medical care await Mesa's future residents.
Mesa, AZ Population
Mesa, AZ Weather
Peoria, AZ
Peoria is a great place for any baseball fan to call home. Both the San Diego Padres and Seattle Mariners share a spring training facility in Peoria. Many other MLB teams are nearby throughout the valley warming up for the season, as well. Situated in the suburbs of the Phoenix metro area, Peoria has become a popular site for seniors. Beautiful mountain landscapes can be seen in any direction for the perfect backdrop to a nice evening meal. A winter average low of 55 degrees makes Peoria an ideal spot for year-round relocation.
Peoria, AZ Population
Peoria, AZ Weather
Yuma, AZ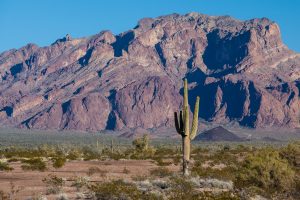 Looking for some peace and quiet far away from the Phoenix valley? Well, Yuma, Arizona is the place for you! Located three hours outside Phoenix, Yuma is known as one of the sunniest places in the entire country. Combine 330 days of sunshine with almost no rain and you have a paradise for the active senior. Yuma is popular because of its low cost of living, and many RV and mobile home communities.
Yuma, AZ Population
Yuma, AZ Weather
Mobility Center In Mesa, Arizona
Mobility Center has been proudly serving the entire Phoenix, Arizona area since 1975 with the finest in mobility aids, scooters, wheel chairs, lifts and support equipment. Visit our convenient location to see the products and receive the individual attention that you deserve. Our service area includes Mesa, Apache Junction, Tempe, Chandler, Scottsdale, Phoenix, Glendale, Surprise, and Sun City.
More Articles About Senior Living