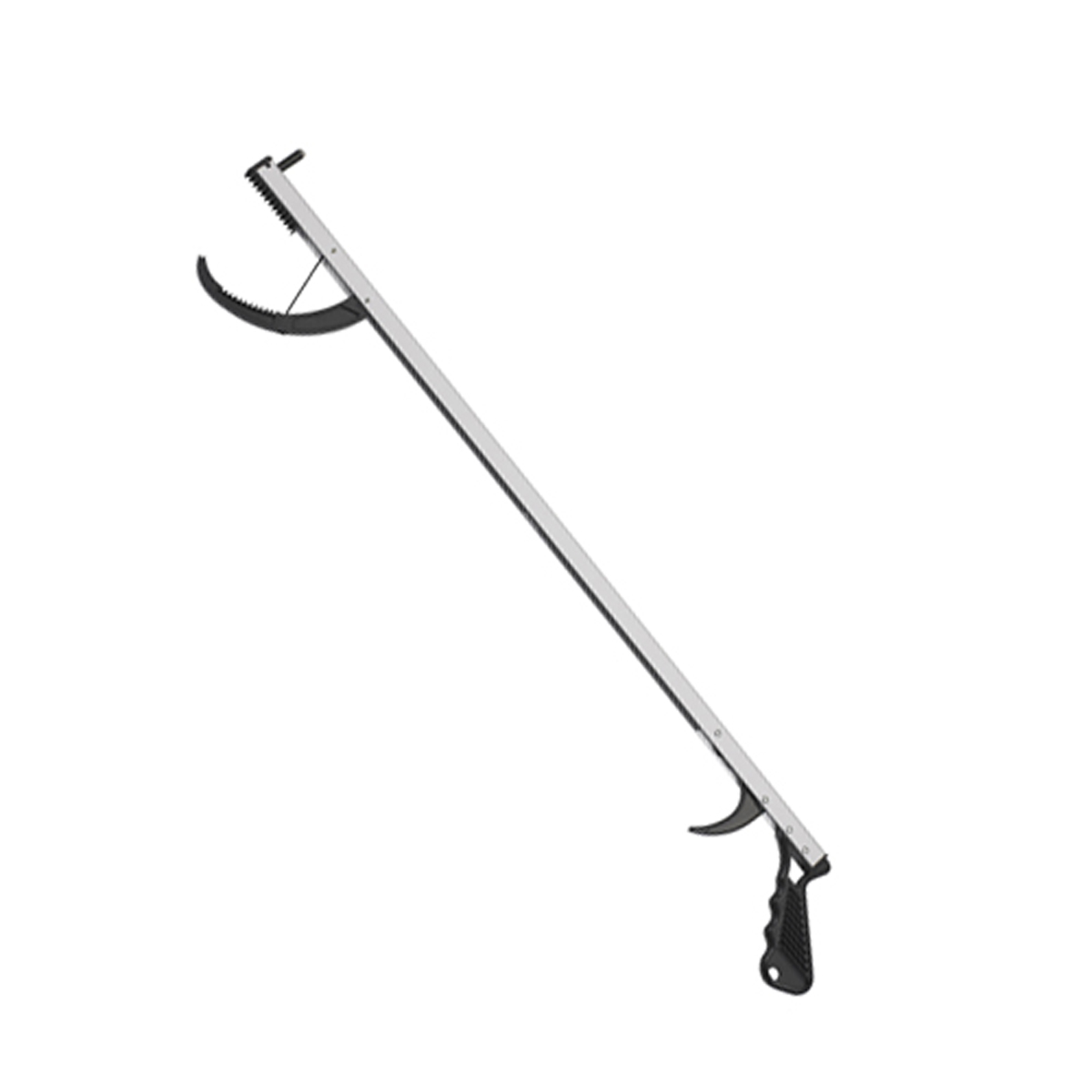 Reaching aids provide a great service for individuals recovery from surgery and seniors alike. Let's learn more about this product and all of its benefits below.
Reaching Aids
Reaching aids, also referred to as grabbers and reachers, feature long handles complete with a hand trigger at one end. The trigger comes with a grabber mechanism, which helps individuals with mobility issues to reach and pick up items without bending. These devices can prevent falls and injuries, either indoors or outdoors. Especially for the elderly, injuries can occur doing tasks as simple as picking up keys, letters and other lightweight household items.
Reaching aids are not a case of one size fits all, though. Most suppliers can customize your reacher for your specific needs. Reachers can come with two or four-finger triggers, magnets, different handle lengths and locking/rotating grabber heads. Additionally, reaching aids can be designed to be lightweight and easy to control, especially for seniors with weakened muscles.
These devices are typically recommended for anyone recovering from back, neck or shoulder surgery. An efficient yet low-cost reacher is the perfect solution for those recovering and seniors looking for safe solutions while living independently.
Benefits Of Reaching Aids
All of the following are advantages of purchasing a reaching aid:
Safety
Reaching into previously inaccessible places is now possible with the help of reaching aids. With these devices, you can officially eliminate the need to climb or retrieve items in high or low places. You will be able to avoid dangerous situations inside and outside the home. This is great news for seniors currently living independently!
Durability
Most reaching aid shafts are constructed of rust-proof lightweight aluminum. The internal wire is made from steel cable.
Convenience
This is one of the biggest reasons why this device is so popular. The reacher is exclusively designed to make your life more convenient. Now, you will be able to easily and efficiently pick up things that you would otherwise have to risk injury for.
Health
No matter if you are a senior citizen, pregnant or recovering from surgery, climbing or crawling may be impossible at this point. Instead choose a reaching aid to make your life easier.
Shop Mobility Center's line of reaching aids right here!
Mobility Center In Mesa, Arizona Sells Reaching Aids
Mobility Center has been proudly serving the entire Phoenix, Arizona area since 1975 with the finest in mobility aids, scooters, wheel chairs, lifts and support equipment. Visit our convenient location to see the products and receive the individual attention that you deserve. Our service area includes Mesa, Apache Junction, Tempe, Chandler, Scottsdale, Phoenix, Glendale, Surprise, and Sun City.
More Articles About Senior Living