Best Shower Chair For Elderly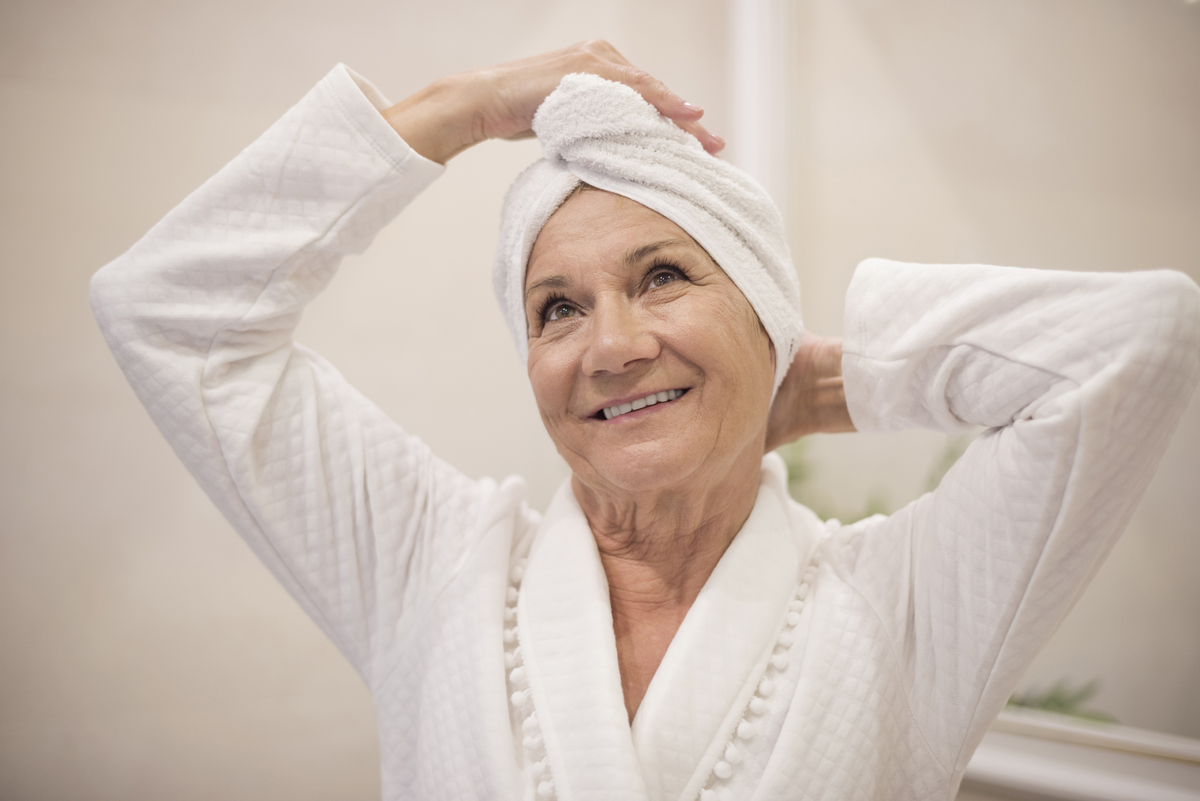 Are you looking for the best shower chairs available for the elderly? We've highlighted some of the best products below. 
Best Shower Chairs For The Elderly
As you age, you lose lots of mobility. This can make bathing a dangerous process to attempt for elderly citizens who live alone. Falls, especially while in the shower, can result in serious injuries. Fortunately, these shower chairs listed below can provide much-needed stability for seniors in the shower. Let's take a look at 10 of the best shower chairs on the market.
1. Drive Medical Shower Chair (With Back)
For starters, this is the most basic shower chair you can find on the market today. Made of aluminum, the Drive Medical chair is lightweight and corrosion-proof. Constructing this chair is very simple and it requires no tools at all. Suction-style tips will keep the chair securely in place once in the shower. Each leg on the chair can be adjusted by one-inch increments.
Features:
Lightweight.
Adjustable chair legs.
Easy assembly.
Corrosion-proof.
2. Carex Bath Seat
Comfort is the main selling point with the Carex bath seat. This chair lets you enjoy the shower, while keeping you safe and secure at the same time. It can be adjusted by heights with no tools required for the process. The Carex bath seat can be quickly disassembled and stored for your convenience. Designed to fit most showers and bathtubs, it can also work well in curved tubs. It can support up to 400 pounds.
Features:
Adjustable by height.
Ease of disassembly.
Supports up to 400 pounds.
Fits curved tubs.
3. Medline Antimicrobial Tub Transfer Branch
This is an excellent option for a senior citizen nursing some sort of lower body injury. Two legs of this chair can be placed inside the tub with the other two legs outside the tub. This makes it incredibly easy to transfer in and out of the shower without putting pressure on injured body parts. In addition, the backrest is reversible so you can enter the tub in any direction possible.
Features:
Reversible backrest.
Adjustable legs.
Can hold up to 350 pounds.
Lightweight.
4. Vaunn Medical Shower Lift Chair
For the busy senior, this chair is perfect. The Vaunn Medical chair is designed for travel purposes, weighing just 8 pounds. It can extend and retract its legs, depending on the needs of the individual. Separate leg extensions are available for purchase and it comes with a detachable back. The contoured seat base will keep you comfortable throughout the bathing process.
Features:
Lightweight.
Easy to transport.
Detachable backrest.
Adjustable.
5. Drive Medical Premium Shower Chair
This chair designed by Drive Medical will keep you comfortable in the shower. Its unique threaded leg adjustment system will give you the ability to increase the height in half-inch increments. Another plus is the chair is made entirely of plastic, meaning it will never rust. Removable arms and backrest come with this chair, which weighs only 8 pounds. The armrests can double as handles, making this an easy chair to transport.
Features:
Lightweight.
Easy to transport.
Will not rust over time.
Adjustable by height.

6. Azadx Bath Chair
This high-quality chair is constructed of aluminum alloy and leather. It maximizes an individual's comfort by being both height adjustable and reversible. Assembly of this chair can be done quickly without the use of tools. The chair comes complete with drainage holes to prevent any possible slippage. A sturdy A-frame will also prevent falls.
Features:
Reversible.
Prevents falls.
Height adjustable.
Easy assembly. 
7. NOVA Medical Bath Seat (With Arms)
This chair differs from most other models because it features flat feet. This can be an enormous benefit based on the type of shower/tub you are using. Some chairs with suction cups will not work well in showers that have heavily textured bottoms or slanted sides. Even though these chairs only weigh 7 pounds, they are capable of supporting up to 300 pounds.
Features:
Flat feet.
Lightweight.
Can support 300 pounds.
Drainage holes. 
8. Carex Universal Bath Seat And Shower Chair
Of course, supporting up to 300 pounds may not be enough for everyone. That's where the Carex universal bath seat comes in! This shower chair can hold up to 400 pounds and features non-slip rubber feet. Sitting down and standing up is no longer a potential safety concern for larger individuals with this chair.
Features:
Supports up to 400 pounds.
Non-slip rubber feet.
No tools needed for assembly.
Lightweight. 
9. Vive Shower Chair (With Back)
This wide seat supports up to 300 pounds with padded handles on each side. This feature allows for easy access in and out of the tub. A larger adjustable range ensures that this chair will work for anyone, tall or short.
Features:
No tools needed for assembly.
Large adjustable range.
Drainage holes.
Padded handles.
10. Pcp Padded Bath Shower Safety Seat
This seat specializes in keeping your loved one safe in the tub. The Pcp seat makes showering safe and comfortable. Non-slip feet will grip even the slickest of shower floors, preventing any potential spills. The seat top and backrest is padded.
Features:
Smaller design.
Lightweight.
Grips to any floor.
Padded seat and backrest. 
Mobility Center In Mesa, Arizona Sells Shower Chairs
Mobility Center has been proudly serving the entire Phoenix, Arizona area since 1975 with the finest in mobility aids, scooters, wheel chairs, lifts and support equipment. Visit our convenient location to see the products and receive the individual attention that you deserve. Our service area includes Mesa, Apache Junction, Tempe, Chandler, Scottsdale, Phoenix, Glendale, Surprise, and Sun City.
More Articles About Senior Living